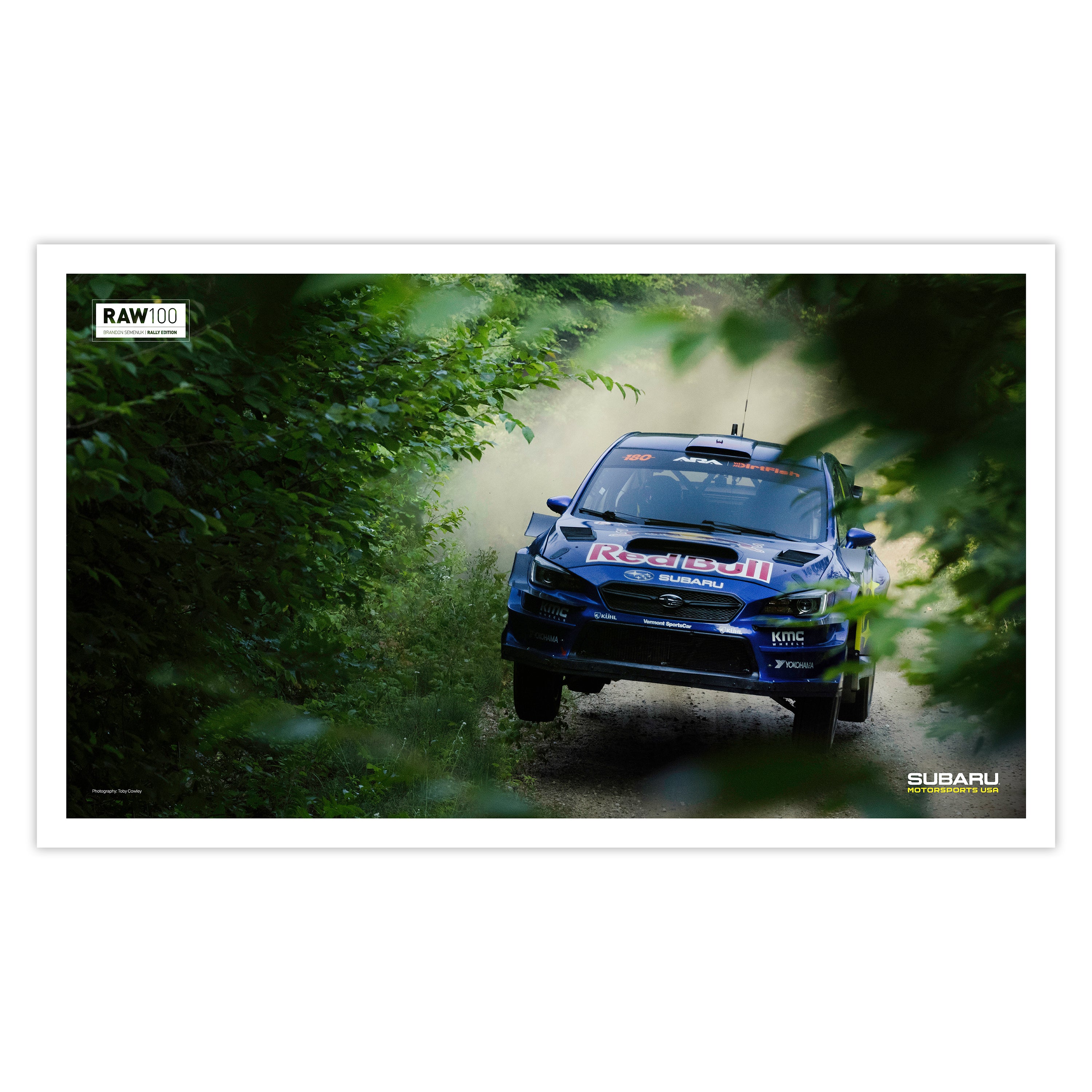 Semenuk Raw 100 - Rally Edition
Description
Brandon Semenuk is a legend on two wheels - check his Red Bull Rampage winning run this year to have your mind blown. His mountain bike Raw100 edits have racked up millions of views. 
Now he brings his signature style and creativity to 4 wheels and the world of rally, with his first ever Raw100 - Rally Edition. 
Mark the occasion with a commemorative Raw100 - Rally Edition poster with an image chosen by Brandon himself. 
Dimensions: 39w x 23h
Semenuk Raw 100 - Rally Edition