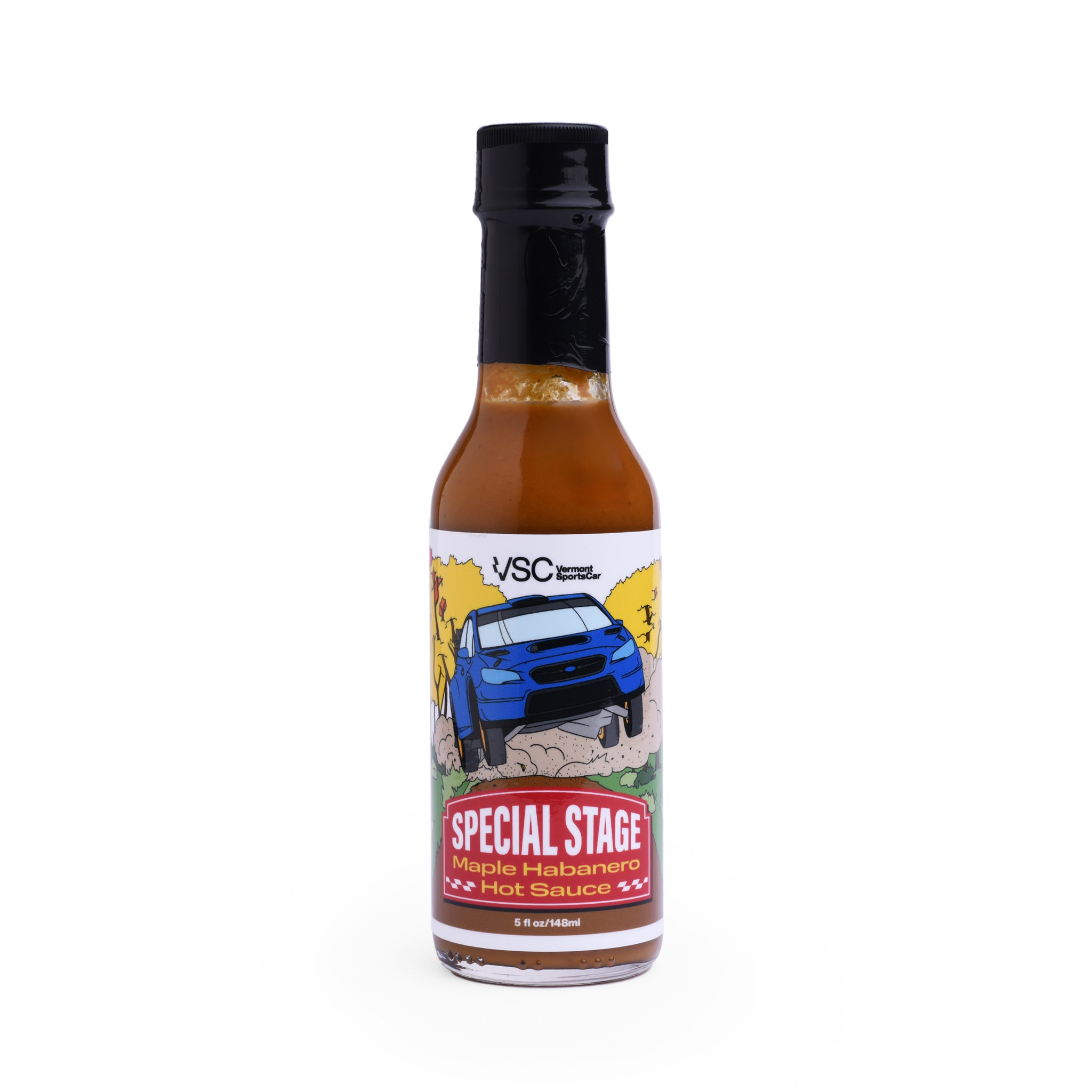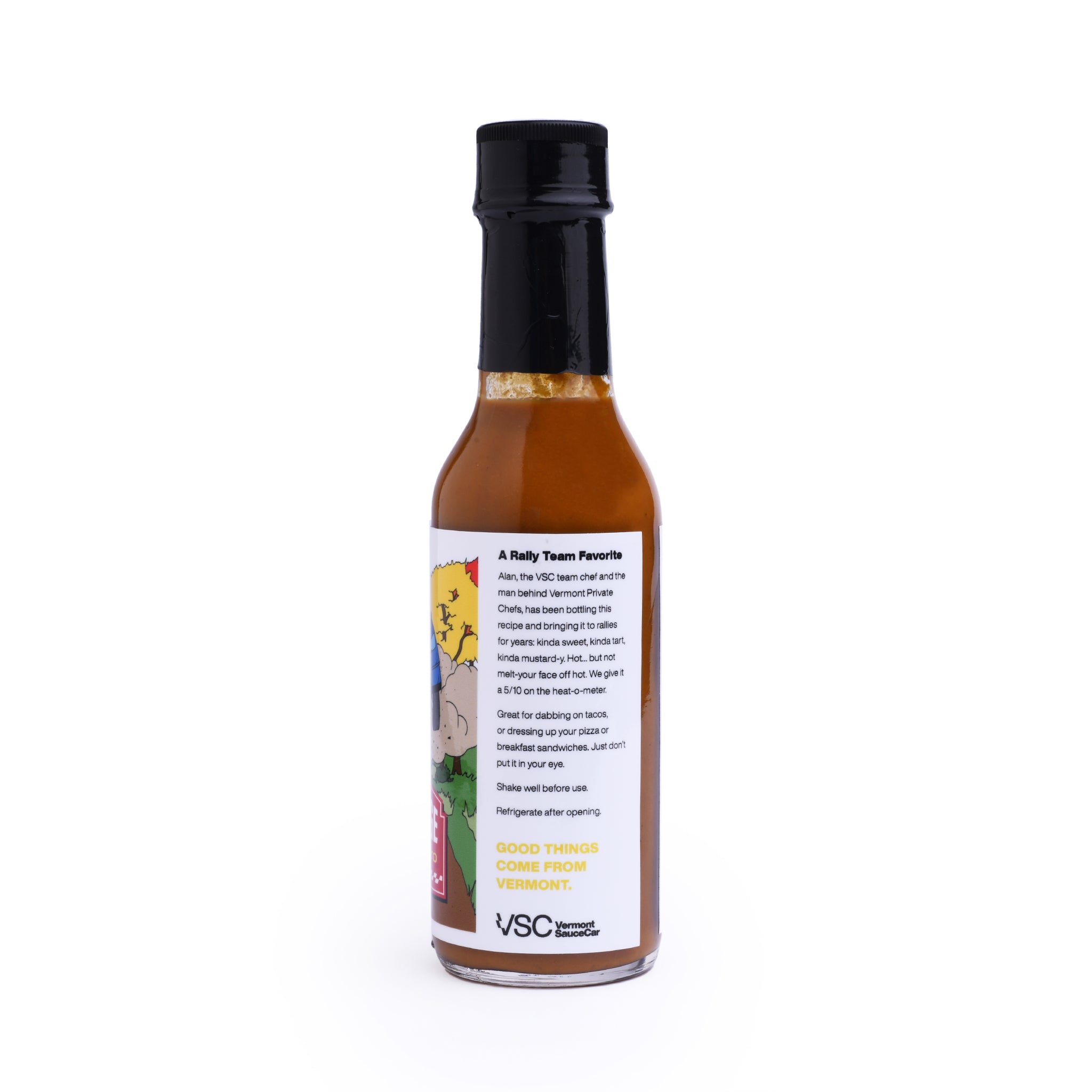 Special Stage | Maple Habanero Hot Sauce
Description
As the team chef for Vermont SportsCar and Subaru Motorsports USA, Alan McManus has been fueling our technicians, engineers and drivers with the best meals around for years. And when he's not filling the hunger gap at races, he brings his culinary expertise back to the shop for special events like the staff holiday party. Needless to say, his spreads take the win. So when he offered to make more of his special hot sauce to make it available to everyone, we jumped at the chance.
Presenting Special Stage Maple Habanero Hot Sauce. It's a little sweet, a little tart, and provides a solid balance of heat and flavor without being burn-your-mouth-off hot.  Add some spice to burritos, pizza, scrambled eggs, you name it. 
Just like our maple syrup collaboration (the brother of one of our technicians runs a maple sugaring operation) we love keeping things in the family.  Because good things come from Vermont. 
Special Stage | Maple Habanero Hot Sauce