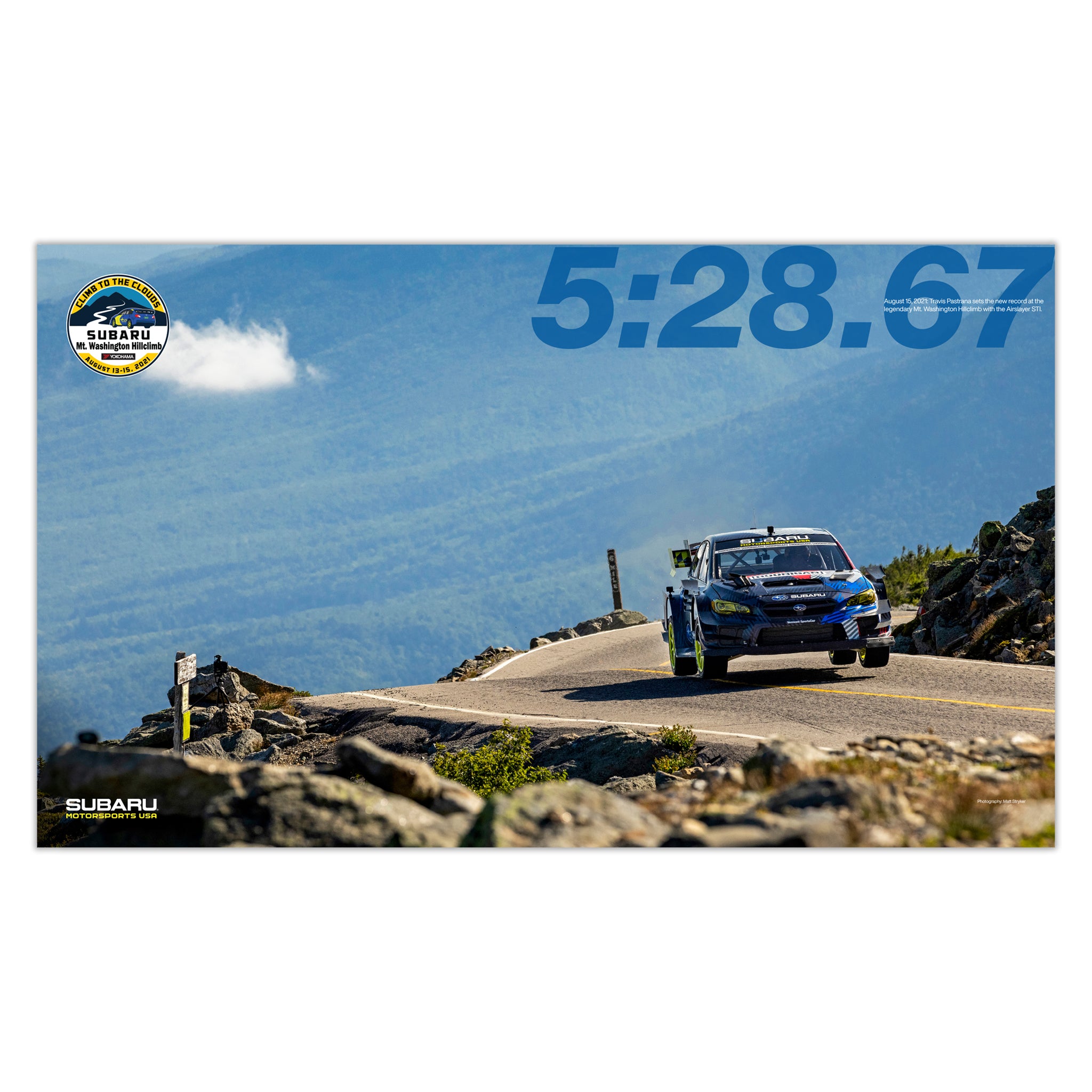 2021 Mt. Washington Hillclimb Record Run Poster
On August 15, 2021, Travis Pastrana piloted the Vermont SportsCar-built Airslayer STI in the Mount Washington Hillclimb, one of the oldest auto races in the country, breaking his own world record.
Bring the action to any room in your house or shop with this epic action shot from the record setting run.
Dimensions: 39w X 23h
2021 Mt. Washington Hillclimb Record Run Poster